Laplace has recognised, through our experience that treating our staff fairly, rewarding, motivating and providing them with great leadership helps them thrive and ultimately helps our company to thrive. Therefore, we take pride in complying with employment, equality, and health and safety law, and human rights standards.
Living Wage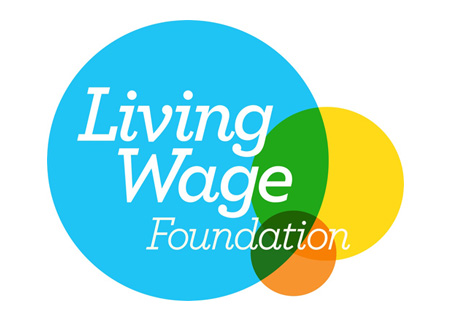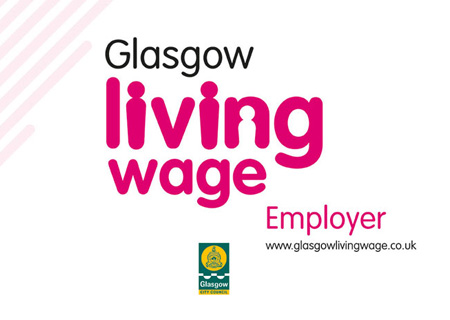 Local Community
Laplace's Glasgow office is located in Drumchapel, just off Great Western Road.
We feel it is an important aspect of our culture to stay in this building and to continue to support the Business Centre, which has charitable status. Our presence supports many of the other micro-businesses based here.
Our involvement includes:
– School visits: Laplace's Chairman, Iain Henderson, is a regular speaker at Drumchapel High School, sharing with students his own experiences of growing up in Drumchapel and how he came to his current position of the Laplace Group.
– Charity Events:  We have a strong history of supporting charities and individuals in our local area. In 2019 we sponsored the Milngavie FC (boys' football team), and donated to both the Drumchapel food bank and various other charities (cancer, hospice, young people).
– Work experience: We provide regular work experience opportunities to youngsters from Drumchapel and surrounding local areas, including children of refugees. We always make a donation to these children for the efforts that they have made during their work experience week.
– Local commercial ventures: Our sourcing policy includes choosing local businesses wherever possible to support their continued operation in the Drumchapel area.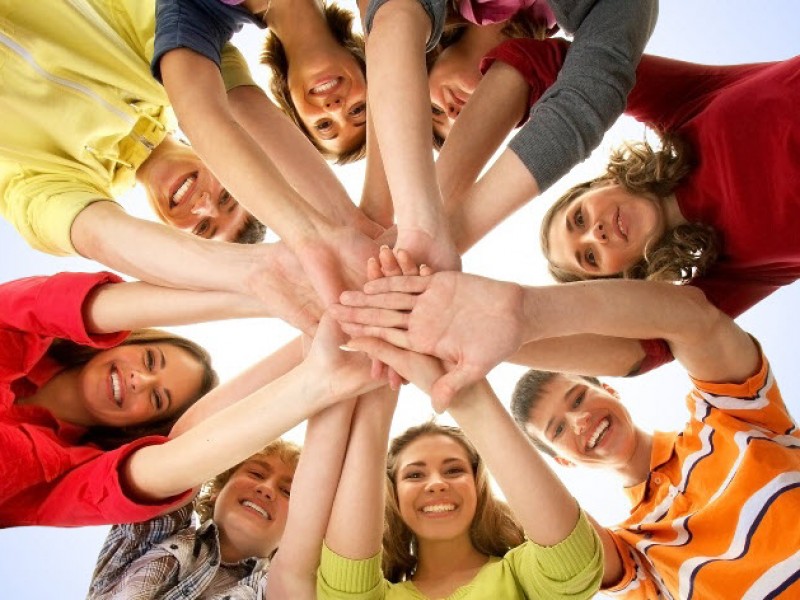 Laplace Solution's Breast Awareness 2017 Campaign
Breast cancer is the most common type of cancer in the UK and approximately one in eight women are diagnosed with it during their lifetime. However, the chances of recovery are optimistic if it's detected in its early stages.
Therefore, Laplace decided to engage in an all year campaign to raise awareness to this cause and to hopefully motivate women to get screened frequently.
To support this cause we decided to create pink beanies with the slogan "Check your Bumps for Lumps".
All donations can be done through our JustGiving page.  All profit will be donated to breast cancer research at www.cancerresearchuk.org